My name is Rina and I love to garden naturally, organic, spray-free fruit and vegetables the way Nature intended!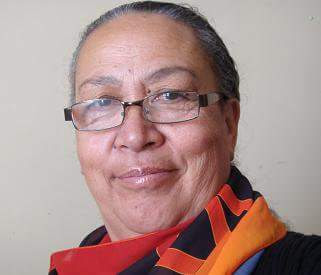 So I started this Home Food Gardening blog and this is my Home Food Gardening Website! I plan on providing plenty of guidance, inspiration, knowledge, tips, and reviews to help you with your own home food gardening. If you are interested in starting your own blog like this then check out my other blog site at earningonline.org on how to get started!
Lately, I have been working on a 16.5-hectare block which was previously a dairy and mono-crop farming block but in the last 2 years, I have been transforming it into a food-garden and food-forest system using sustainable and earth-friendly design principles while teaching others along the way. But, I started out small with just one small container garden growing a few herbs. The reason I know so much about this now is I've had a lot of practice at it.
However, it all starts with a seed no matter the size of a project, whether that is starting on your kitchen bench with a Hydroponic Food Growing Garden System the size of a loaf of bread, or whether it's converting your whole yard! There is something here for any size project and idea.
Growing your own food from home is good for your physical and mental health, and your pocket! Of course using environmentally friendly approaches, especially chemical-free, is great for our planet, you know the big rock we all live and rely on.  Working with soil sparks the 'feel good' factor in you even when you are not expecting it, whether indoors or out, the fruit and vegetable plants have a positive effect on you even before you partake in a healthy delicious meal made with them.  
So, here I am to offer my experience and knowledge to various gardening topics and hope that you may learn something from me that helps with growing your own nutritious food. So go right ahead and ask any related questions in the comment section below any post. If you care to comment and offer your knowledge and experience I welcome that too! Learning from one another is what will ensure the experience and knowledge are passed and shared on!
An hour a day with the right tools will ensure that you have freshly grown fruit, vegetable, and herbs at least once a week but probably more! If you are already experienced at growing food all year round, then you probably are here to get the lowdown on a product that has caught your eye, or to hear more about hydroponics, aquaponics or permaculture, or food forest design.
Please know that in the case of product reviews, I myself have used a version of all of the products here from various brands over the years but bring you a commentary of what others have also experienced using these products. If you go on to purchase from a link you click from here, please know that I make a small commission as a result.
So thank you for taking the time to visit and I hope you enjoy the experience! Get going with my very first post ever for this site 'The 3 Best Indoor Hydroponic Gardening Systems for Food in 2021'!
Kind regards,
Rina